Arrowhead and Turquoise Earrings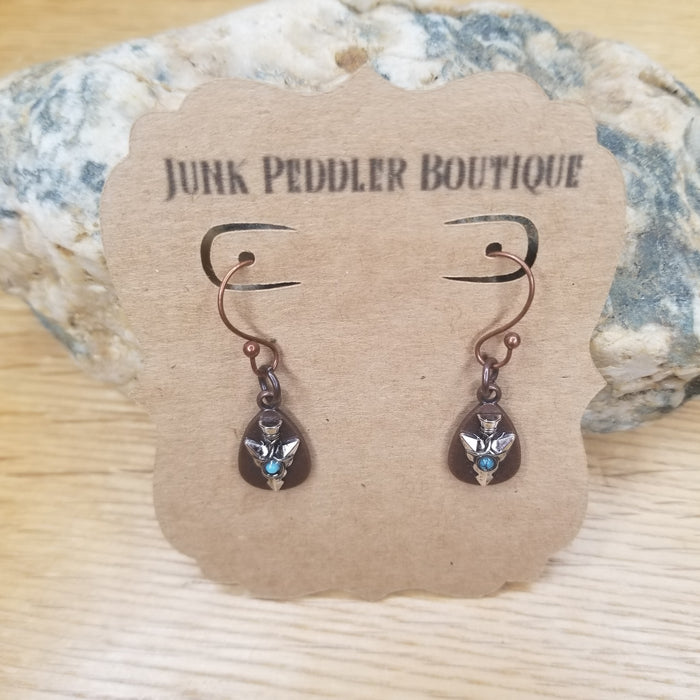 Are you a fan of southwestern designs and turquoise?  Then these earrings are just what you need!  
Designed with an arrowhead and embellished with a turquoise center, these will top off any outfit!  
These would look great with our Peace * Love * Turquoise tee shirt!