Sleepy Hollow Pillow Cover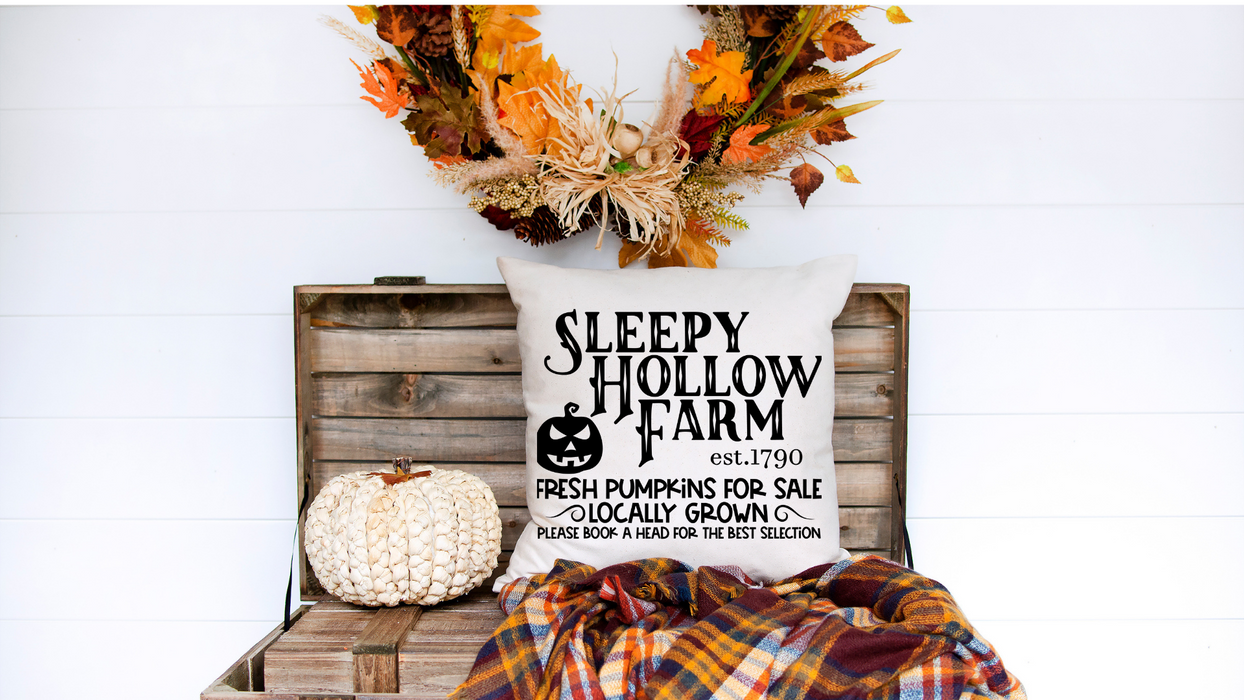 Set off your Halloween decor theme with this ultra cute Sleepy Hollow Farm throw pillow cover.    It tops off your pillow set, bookshelf, entryway or porch letting everyone know you love Halloween!!
This is a 16" square throw cover only (pillow isn't included) that comes in an off-white polyester.