America The Beautiful T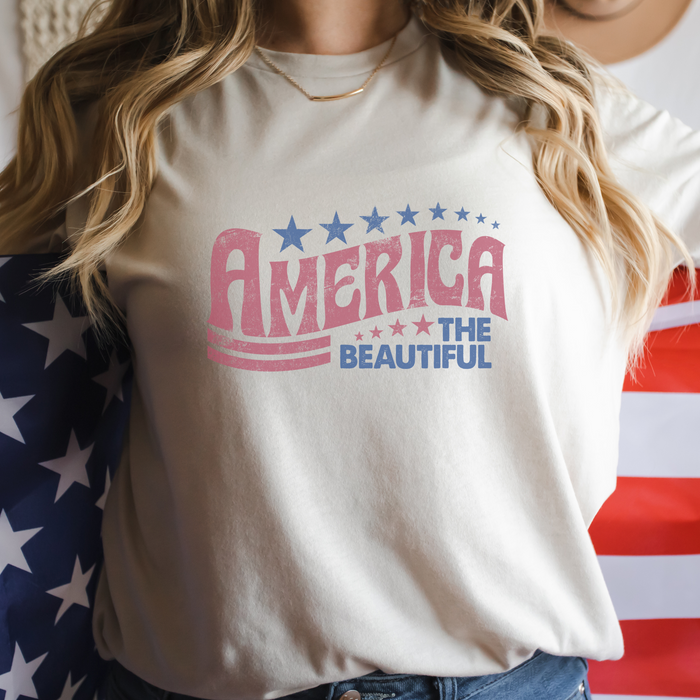 Elevate your patriotic style with our women's "America The Beautiful" Graphic T-Shirt. This captivating garment embodies the essence of American pride and will undoubtedly resonate with women who cherish their love for this great nation.
Crafted with utmost care and attention to detail, this t-shirt offers both comfort and style. The soft and high-quality fabric ensures a comfortable fit, making it a go-to choice for any occasion. Whether you're heading to a backyard BBQ, a summer festival, or simply running errands, this t-shirt will effortlessly elevate your outfit and make a patriotic statement.
Designed with American women in mind, this t-shirt celebrates the strength, resilience, and beauty of the incredible women who call this country home. It's a reminder that you are part of a proud legacy, and your voice matters in shaping the future of our great nation.
Express your love for this remarkable country and let your style make a statement. Order yours today and let your patriotism shine through with every step you take.