Be Obsessed With Your Own Potential Custom Sweatshirt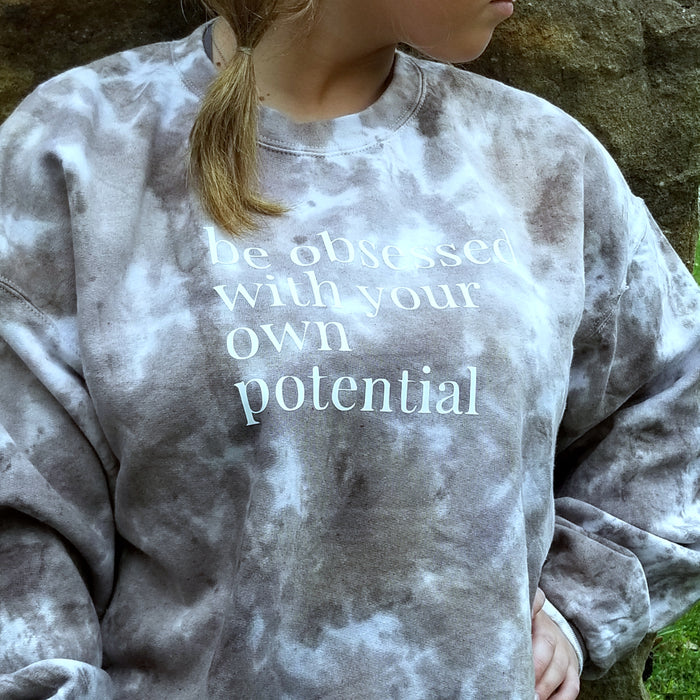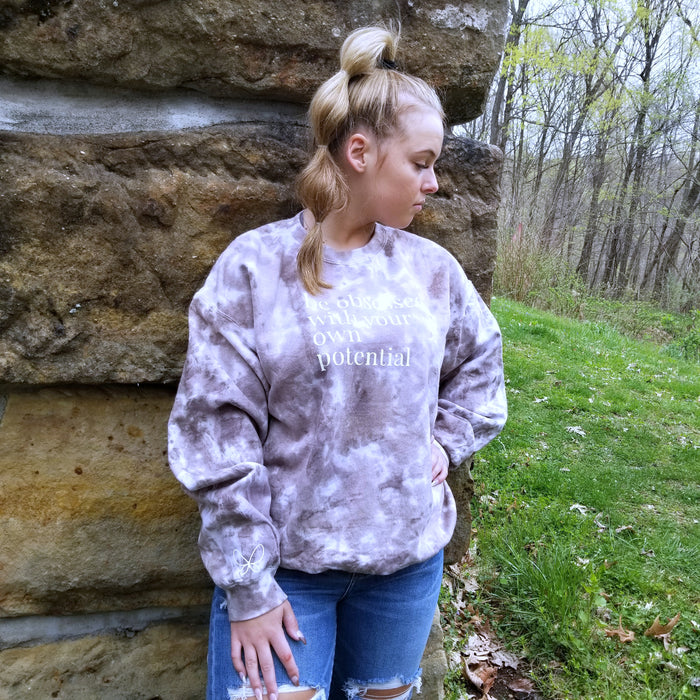 Looking for a fun and inspirational addition to your wardrobe? Look no further than our tie-tyed crewneck with the motivational phrase "Be obsessed with your own potential" printed on the front!
Crafted from soft, high-quality cotton, this crewneck is individually tie-dyed and is the perfect color to any outfit. The bold, white letters of the phrase stand out against the taupe tie-dyed background, making it easy to share your positive message with the world.
The inspirational phrase reminds you to focus on your own potential and pursue your dreams with passion and determination. Whether you're hitting the gym, studying for exams, or chasing your career goals, this crewneck serves as a constant reminder to stay focused and driven.
With its comfortable fit and stylish design, our tie-dyed crewneck is the perfect choice for anyone who wants to stay motivated and inspired while looking great. So why wait? Order now and start showing off your positive attitude with confidence!