December 25 Crewneck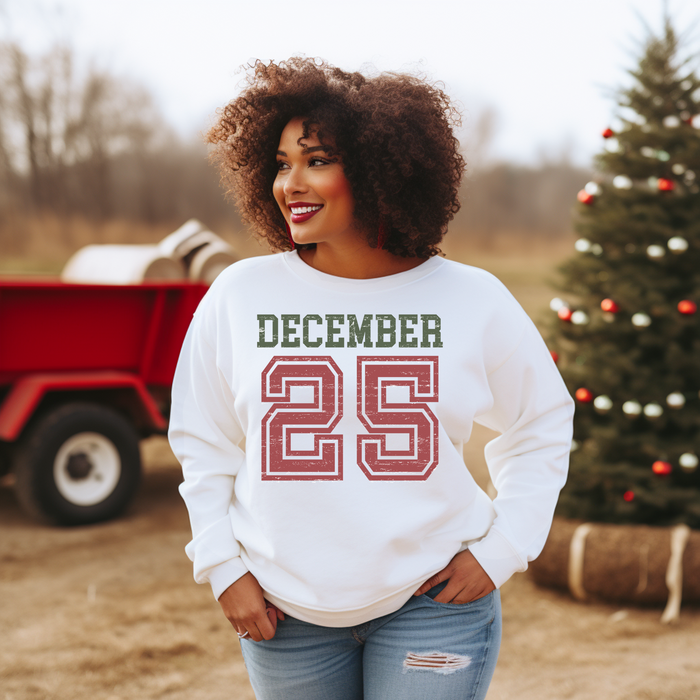 Celebrate the season with our rustic "December 25" holiday crewneck sweatshirt. Adorned with whimsical charm, this cozy sweatshirt effortlessly captures the magic of the holidays in a timeless, rustic design. Make a statement with festive flair – order yours today and wear the spirit of December 25 in style!
This is a 50/50 blend unisex fleece crewneck.