Heart & Clover St. Patrick's T Shirt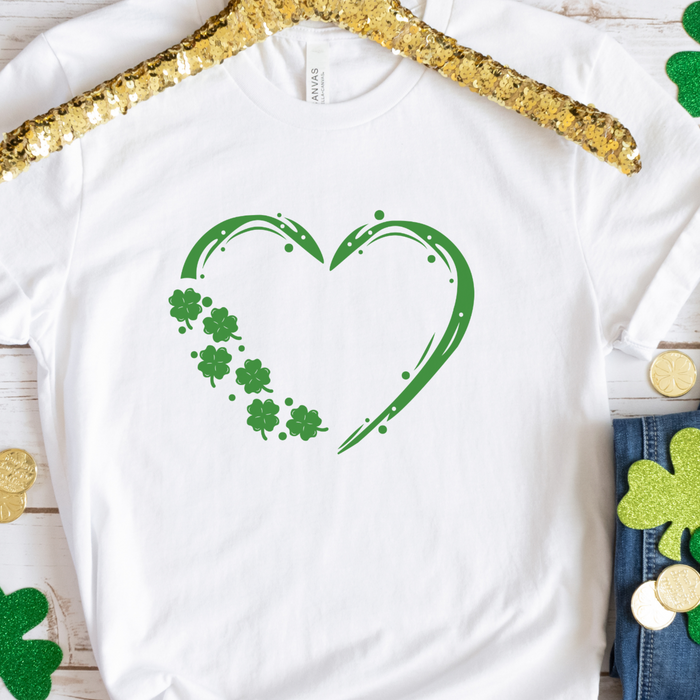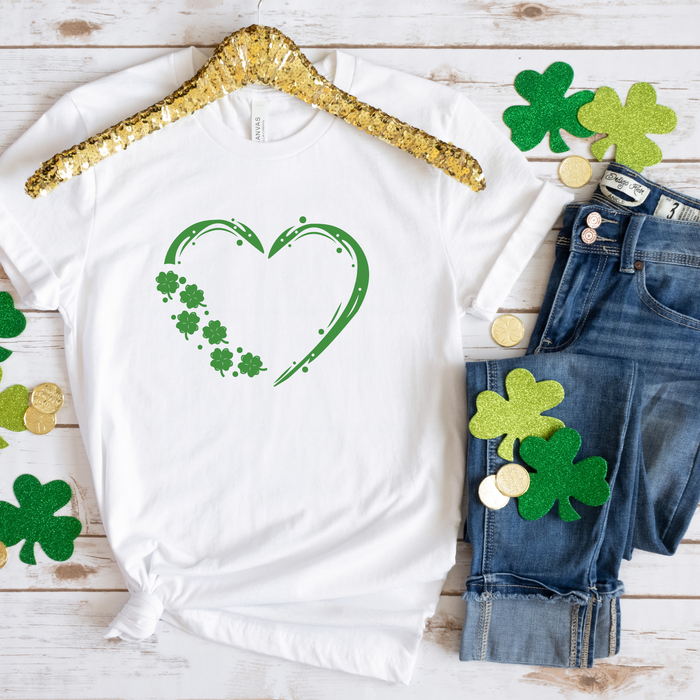 Introducing our St. Patrick's Day T-Shirt, featuring a charming heart adorned with lucky clovers.
This ultra soft t-shirt is comfortable and is perfect for celebrating the Irish holiday in style. The vibrant green color of the playful design is sure to catch everyone's eye, making it an ideal choice for parades, parties, or casual outings.
Whether you're Irish or just love to celebrate the luck of the Irish, this t-shirt is a must-have addition to your wardrobe. So, show off your festive spirit with our St. Patrick's Day T-Shirt and spread the joy of the holiday!