Howdy Longhorn T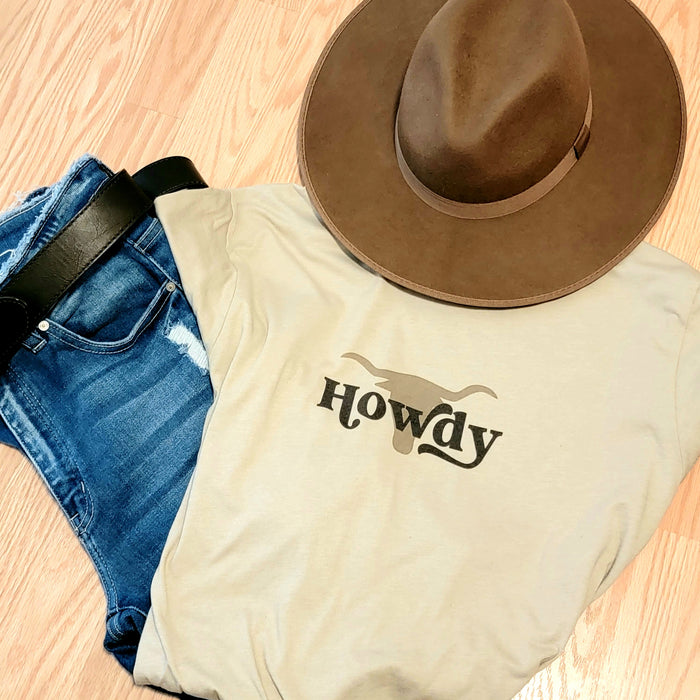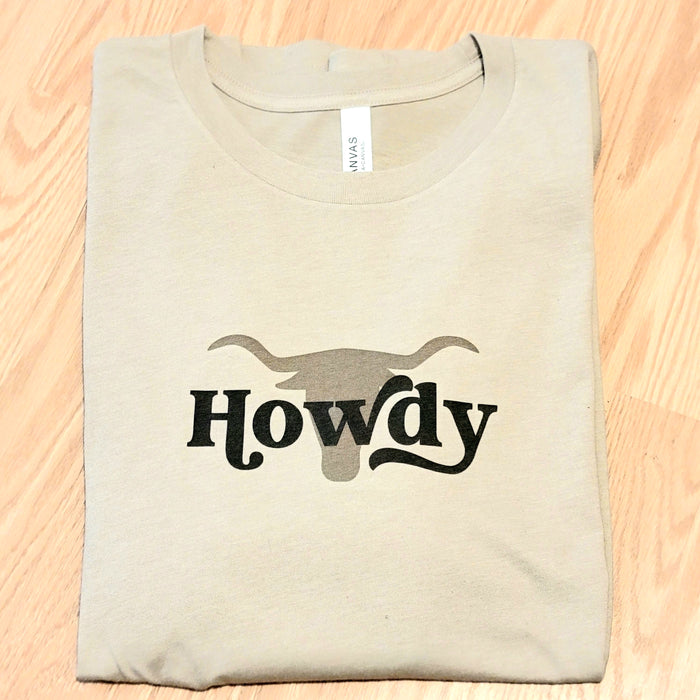 Introducing our Howdy T-Shirt, the perfect blend of western charm and casual style. Featuring the word "Howdy" along with a longhorn outline, this t-shirt is sure to make a statement wherever you go.
This ultra soft, high-quality this t-shirt is both comfortable and durable. The classic sand color provides a versatile base for the bold design, making it easy to pair with your favorite jeans, shorts, or skirts.
The longhorn outline adds a touch of western flair to the design, making it a perfect choice for anyone who loves cowboy culture or simply wants to add a bit of edge to their wardrobe.
Whether you're headed to a rodeo, a country concert, or just out for a casual day with friends, our Howdy T-Shirt is the perfect choice. Order now and start showing off your western style with confidence!