Howdy Pumpkin Coffee T-Shirt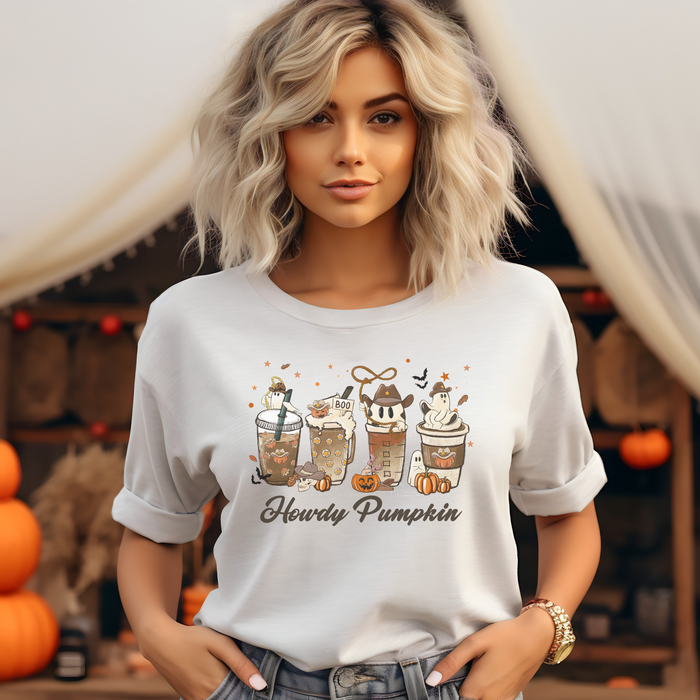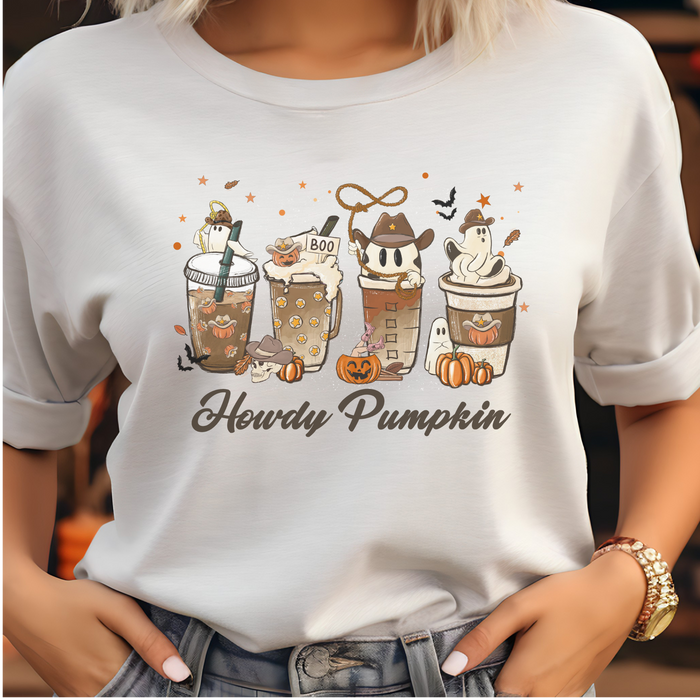 New for the season is our delightful "Howdy Pumpkin" T-shirt, a perfect blend of autumn charm and Halloween whimsy! Embrace the spirit of the season with this adorable tee featuring a playful twist on the classic pumpkin greeting.
The shirt showcases the words "Howdy Pumpkin" in a charming style, with each cup adorned by friendly and whimsical ghosts, adding a touch of spooky fun. And what's better than enjoying the fall season with your favorite warm beverage? Our shirt features cute coffee cups, complete with steam swirls and smiling faces, to remind you to savor your favorite brew as you celebrate the season.
Crafted from high-quality, soft poly-cotton fabric, this T-shirt offers both comfort and style. Its classic fit and seasonal colors make it a versatile addition to your autumn wardrobe. Whether you're sipping on pumpkin spice lattes, trick-or-treating with friends, or simply enjoying the crisp fall air, our "Howdy Pumpkin" T-shirt is the perfect choice to keep you cozy and in the festive spirit.
Don't miss out on this unique and whimsical tee – it's the ideal way to showcase your love for all things fall, Halloween, and, of course, your favorite cup of coffee. Grab yours today and get ready to greet the season with a smile and a "Howdy Pumpkin"!