Rise and Shine Mother Cluckers Fleece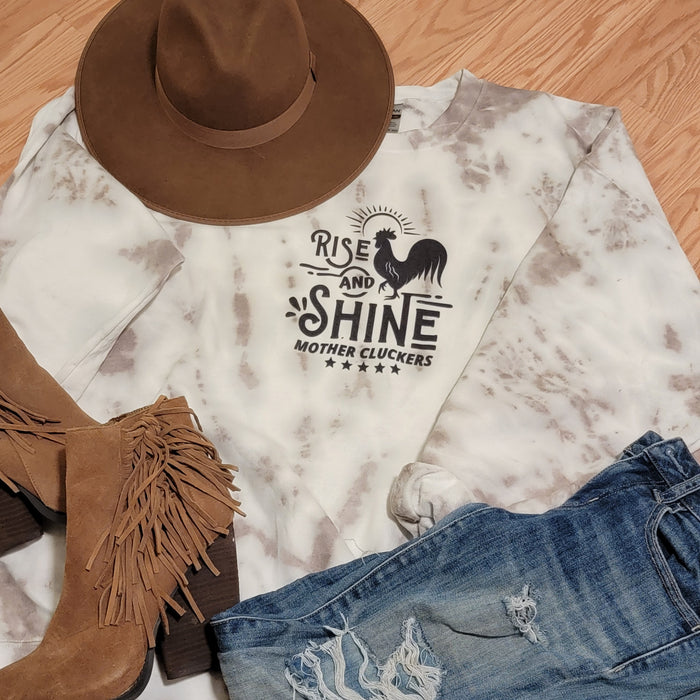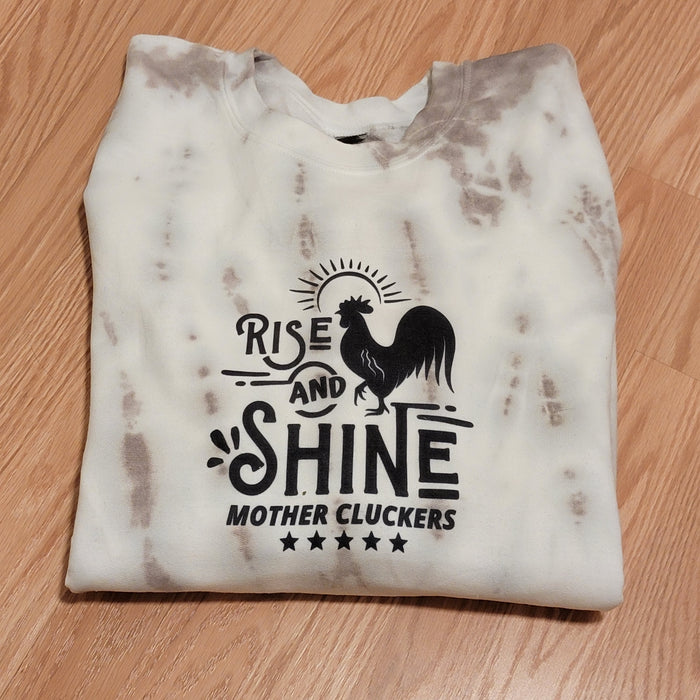 Looking for a fun and playful addition to your wardrobe? Look no further than our "Rise and Shine Mother Cluckers" Crewneck!
Crafted and individually tie dyed, this crewneck boasts a soft, comfortable fit that's perfect for lounging around or running errands. The classic color ensures that it's easy to mix and match with your existing wardrobe, while the bold and playful "Rise and Shine Mother Cluckers" design adds a touch of humor and personality to your look.
The humorous phrase, featuring a fun play on words, is sure to bring a smile to anyone's face. It's perfect for anyone who loves to start their day off with a laugh and a bit of fun. Whether you're a chicken enthusiast or just someone who likes to inject a bit of humor into their wardrobe, this crewneck is sure to become a staple in your collection.
Pair it with your favorite jeans or leggings for a casual look that's both comfortable and stylish. So if you're looking to add a bit of humor to your wardrobe, or just want a comfortable and stylish crewneck, order now and start rocking your unique style with confidence!