Vintage Metal Oil Can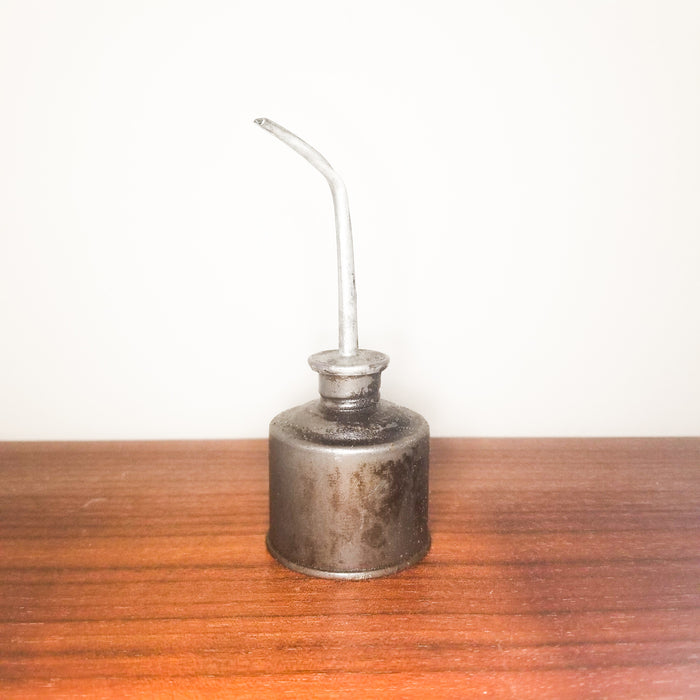 Circa 1950 metal oil can with spout.  
This antique oil tin with spout is a rare and beautiful piece of history. The tin is made of durable metal and features a distinctive design, complete with a convenient spout for easy pouring. Its age adds to its character and charm, making it a unique and timeless addition to any collection. The oil tin is ideal for display on a shelf or with the rest of your collection.  Whether you're a collector of antiques or simply appreciate functional and beautiful design, this antique oil tin with spout is a must-have for your home. Own a piece of history and add a touch of vintage charm to your home!